Pijú Turci alkohol ? Všetci vieme, že Turecko je moslimská krajina, kde je 99% obyvateľov moslimov, a všetci tiež vieme, že moslimovia nepijú alkohol. Ale naozaj je to tak ?:)
Dá sa povedať, že tradične veriaci ľudia, hoci aj mladí, nikdy nevypijú ani kvapku alkoholu. Zdá sa vám to neuveriteľné? Zdalo sa to aj mne.  No naozaj.
Zábavné kluby, chlastačky, párty, nájdete síce ľahko v prímorských letoviskách, alebo väčších miestach, ale nie tak, ako na Slovensku. Takisto ťažko nájdete herne, kasína a pod. Nie sú povolené.
Všetok hazard a aj alkohol je islamom prísne zakázaný. A tiež alkohol je dosť odsudzovaný spoločnosťou. Samozrejme, toto sa nevzťahuje na turistov, alebo Neturkov / nemoslimov/.  Turista môže piť čokoľvek, čo chce v reštaurácii, v bare. Nesmie sa piť na verejnosti.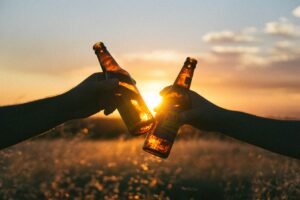 Problém je niekedy kúpiť alkohol v potravinách, väčšina potravín je " halal", kde nedostanete žiadny alkohol. Niektoré obchodné siete vám proste nepredajú ani cigarety ani alkohol. Je ťažké niekedy nájsť obchod, kde predajú pivko či vínko. Turci proste nepijú alkohol 🙂 
Sú proti alkoholu, najmä staršie ročníky, samozrejmosťou je, že ani na pravej tureckej svadbe nenájdete alkohol na stoloch, nikde. Ani pri oslavách.  Mentalita a kultúra je úplne iná.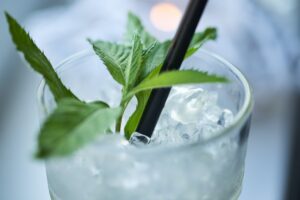 Spomenula som si na našu polo – alkoholickú slovenskú spoločnosť, čo by sme tam robili 🙂  Na verejnosti sa nemôže piť alkohol, môžete si iba objednať  v reštaurácii, alebo kúpiť v markete. 
A ak aj dostanete alkohol, tak samozrejme za  vysoké ceny. Napríklad pol litrovka plechového piva sa pohybuje teraz okolo 1,50 alebo 2 €, čo je neskutočne veľa v porovnaní s našimi plechovkovými, ktoré pijeme bežne.
Vína sú tiež drahé. Fľaša vína tradičnej výroby sa šplhá až na 5 €, to najlacnejšie 🙂 Nehovoriac o tvrdom alkohole. Ten je veľmi drahý, preto odporúčam doniesť si niečo z domu, ak si chcete urobiť pekný večer  🙂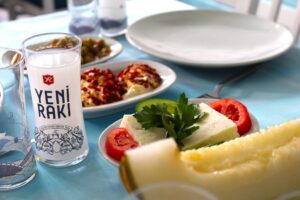 Vyhýbajte sa pitiu alkoholu na ulici, či pláži. Nemá sa to robiť, môžete dostať  pokutu, prípadne si vypočujete kritiku od miestnych tradične veriacich.  Niektorí veľmi liberálni tureckí moslimovia si dajú občasne raki alebo pivo Efez.  Je to tuhý tvrdý alkohol, ktorý sa podobá chuťou na grécke Ouzo.
čo pijú Turci?
No Turci bežne pijú čaj, alkohol je stále tabu. Nie sú vôbec na to zvyknutí a naozaj oslavujú bez alkoholu. Čo ja síce doteraz asi nikdy nepochopím, ale je to proste tak. Ja osobne som nikoho ešte nevidela piť na verejnosti alkohol, alebo byť opitý. Skôr je už v kurze fajčenie. 
Takmer každý Turek fajčí , či už z nudy, alebo si kompenzuje nedostatok alkoholu:)Nejaká neresť predsa musí byť.