Jeden z najuznávanejších a najslávnejších básnikov všetkých čias. Reč je o básnikovi menom Mevlana Rumí. Určite vám toto meno niečo hovorí. Áno, učili sme sa o ňom aj v škole. Viete, že tento svetový básnik žil v Tureckej Konyi ? Turci ho milujú a rešpektujú.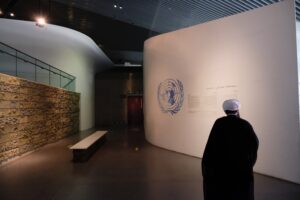 Pod jeho celým menom Džálal Ad- Dín- Rumí ho málokto pozná. Určite ste si ale všimli, že na univerzitách sú niekedy kultúrne výmenne pobyty organizované pod menom " Mevlana program", je to práve kvôli tomuto básnikovi.
Preslávil sa  islamským mysticizmom (sufizmom) a je jeden z najvýznamnejších nielen perzských , ale aj celosvetových básnikov. Pochádza pôvodom z Perzie. Minule som čítala o ňom jednu romantickú knihu s názvom 44 pravidiel lásky, a naozaj to bola perfektná knižka. O nekonečnej láske a odpúšťaní. Knižka ma uchvátila, a preto mi napadlo napísať článok aj o Rumím, ktorého básne mám naozaj rada.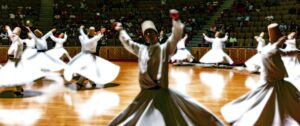 Na základe jeho filozofie vznikol v 13.storočí rad tančiacich dervišov, o ktorých ste už určite počuli. On sám vyznával mystickú odnož islámu- sufizmus, ktorý je veľmi populárny v Perzii, ale aj v Turecku.
Jednou takou perličkou, ktorú som sa dozvedela v Turecku, je to, že už v 13.storočí v jednej zo svojich kníh uvádzal, že Zem sa točí okolo slnka. A dokonca aj to, že planét je deväť, ako na to tento slávny umelec prišiel v 12. storočí?:)
Základom jeho viery a životnej filozofie je láska a priblíženie sa k Bohu 🙂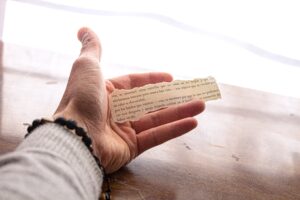 Jeho najvýznamnejšia báseň je Masnáví, ktorá sa pokladá za veľmi významnú knihu v islame.  Svojou filozofiou, učením a celkovo myslením inšpiroval západných umelcov.
Z jeho slov sála neskutočná múdrosť aj keď Rumi už dávno zomrel. Jeho slová pretrvávajú dodnes. Vyzdvihuje v nich zmysel skutočnej lásky.
V Turecku je veľmi uznávaný a najmä mne sa páčia niektoré jeho citáty
"Nepatrím k žiadnemu náboženstvu. Mojou vierou je láska"
"Keby si videl skutočnú krásu, ktorá sa v tebe ukrýva, stal by si sa sám pre seba tým najväčším idolom."
"Žena je svetlom boha"
"Kde pery mlčia, srdce hovorí tisíckami jazykmi."
"Ktokoľvek, kto nebol zabitý láskou je mŕtvym mäsom"
"Zranenie je miestom, kadiaľ do vás vstupuje svetlo".
"Odpovedz na každé volanie, ktoré osloví tvoju dušu"
" Nie si kvapkou v oceáne. Si oceánom v kvapke"
"Ak ťa život zrazil na kolená, vedz, že to je tá najlepšia pozícia, v ktorej sa môžeš modliť."
a veľa veľa iných inšpiratívnych citátov
Instagram: https://www.instagram.com/ochutnejturecko/
facebook: https://www.facebook.com/ochutnejturecko/?ref=py_c
Zdroj: wikipédia