Počuli ste už o nádhernom umení EBRU,  takzvanom maľovaní na vode ? Viete, že jeho pôvod je práve v Turecku resp. v dávnej Osmanskej ríši ?
Ebru je špecifické maľovanie na vodnú hladinu. Nádherné motívy vás nenechajú chladnými. Vyskúšali by ste ich ? Milujeme všetko, čo sa spája s Tureckom  ! EBRU umenie k tomu neodmysliteľne patrí
Nedalo mi nezmieniť sa o Ebru, nádhernom tureckom umení a nehmotnom dedičstve, ktoré momentálne pozná celý svet.  Poznáte ho aj vy ? Skúsili by ste si namaľovať niečo v štýle EBRU ?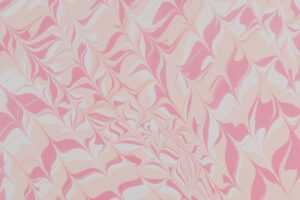 Tzv. "Mramorový " papier alebo "Ebru" je umelecká forma, ktorá bola vyvinutá v  Osmanskej ríši v priebehu pätnásteho storočia. Tradične sa používal špeciálny papier s ornamentmi EBRU ako okrasa na okraje osmanských listín a kníh prípadne na vnútorných obálkach kníh. V 17. storočí cestovatelia z Talianska zbierali tieto papiere do Európy a tým aj toto umenie. Je dodnes veľmi populárne.
V čom spočíva technika EBRU?
Celý postup spočíva v jemnom nanášaní farieb na vodnú hladinu, následne sa špeciálnymi štetcami upravujú do rôznych skvelých tvarov a nakoniec sa to celé odtlačí na špeciálny papier.  Najprv sa farby nanesú na vodu s prímesou unikátnych látok na zvýšenie viskozity, aby sa veľmi nerozpíjali pri maľovaní obrazcov. Keď je obraz hotový položí sa na papier. Je to unikátna technika maľovania. Špeciálna  viskózna kvapalina spôsobuje, že farby plávajú na vode a nevpijú sa do nej. 
Pokračujeme dovtedy, kým sa hladina vody nepokryje jedinečnými ornamentmi, ktoré maľujete, srdiečka, vzorce, paličky, kvetiny, kruhy môže to byť úplne všetko a iné. Na vodu sa na niekoľko minút položí prázdny list papiera, aby sa plávajúce farby preniesli na papier. Potom sa papier opatrne vyberie a vysuší sa.
Vedeli ste, že aj turecké meno ženy je Ebru ? Napríklad známa turecká herečka sa volá Ebru Sahin, ktorá stvárnila hlavnú postavu v telenovele Spútaný motýľ. Ebru je prekrásne ženské turecké meno.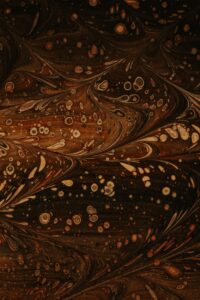 V Turecku je toto umenie veľmi populárne. Existuje veľa umelcov, ktorí robia Ebru umenie. Momentálne je veľký záujem o naučenie sa EBRU umenia, existujú rôzne workshopy, sympózia, ktoré usporiadávajú niektoré univerzity. Snažia sa naučiť EBRU umenie žiakov. Rastie záujem medzi ľuďmi o EBRU umenie.
V roku 2014 bolo umenie Ebru zapísané do UNESCA, pretože predstavuje obrovské nehmotné dedičstvo práve z oblasti Orientu.
zdroj : all about turkey
foto: unsplash.com