Aký je život kresťanky v moslimskej krajine ?Musia kresťanky chodiť zahalené, musia dodržiavať zvyklosti islámu? Dozviete sa v nasledujúcom článku.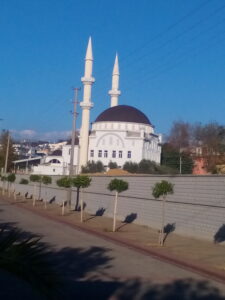 Veľmi veľa ľudí sa ma pýtalo, ako sa žije mne, ako kresťanke v moslimskej krajine. Všetci vieme, že Turecko je moslimská krajina, a preto som čelila mnohým otázkam zo strany nielen rodiny, ale aj známych, či musím chodiť zahalená, alebo či môžem praktizovať svoj náboženstvo. Ľudia sa ma pýtali preto tieto "zvláštne" otázky, lebo v Turecku možno ešte nikdy neboli, alebo o ňom počuli len samé nepríjemné veci.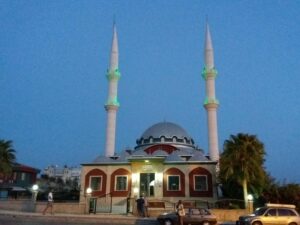 Človek, ktorý už v Turecku bol aspoň raz, vie že Turecko je liberálna moslimská krajina, čiže niečo ako nútené zahaľovanie, alebo odopieranie možnosti vyznávať svoju vieru, som nezažila. V niektorých moslimských krajinách je praktizovanie iného náboženstva zakázané, prípadne sú zakázané aj symboly kresťanstva, ako napríklad kríže.
Turecko však takéto limity a zákazy nestanovuje. Ja síce nenosím žiadne znaky ani symboly kresťanstva, lebo si myslím, že príslušnosť k viere je každého osobná záležitosť a viera by sa tiež nemala ukazovať navonok, dôležité je to, čo je v srdci každého.
Turecko – Multikultúrna krajina
V Turecku žijú mnohí Rusi, ktorí nosia veľké kríže na hrudníku a nikto ich za to ani neposlal do väzenia, ani sa nad tým nepozastavuje. Ja nenosím síce žiadne symboly, ale pre svoju vieru som sa necítila nijako utláčaná, a ani som sa zatiaľ nedostala do problémov.
Viem, že v niektorých striktne moslimských krajinách je nosenie kresťanských symbolov zakázané, prípadne z toho môžu plynúť aj nejaké problémy alebo sankcie, ako napríklad v Saudskej Arábii, ale v súčasnom modernom Ataturkovom Turecku takéto niečo od autorít štátu nie je akceptovateľné.
Kresťanstvo v Turecku
V Turecku je prekvapujúco  veľa kresťanských kostolov, kláštorov, niektoré z nich dokonca stále fungujú. Veriaci sa môžu zhromažďovať v takýchto chrámoch a spoločne sa zúčastňovať na bohoslužbe. Sú to kostoly najmä v Istanbule, kde ich je stále veľa, ale aj v juhovýchodnom Turecku, v oblastiach Mersin, Mardin ( napríklad Aziz Antuan, veľa monastierov , napríklad Alahan).
O tom ako sa kresťanke žije v moslimskej krajine si môžete prečítať v nasledujúcom článku, kde som spolupracovala pri jeho príprave s portálom Startitup, o tom ako sa žije kresťanke v moslimskej krajine.
Kresťanska odišla žiť do moslimskej krajiny: Na Tureckej riviére sa žije lepšie, ako na Slovensku